The benefits of neurodiversity inclusion at the work places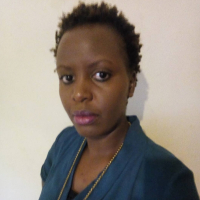 The full benefits of neurodiversity inclusion are still being explored and understood – but it's increasingly clear that this can have benefits both internal and external. Early programmes are beginning to produce enticing, positive data – longer-term initiatives are now getting interest and recognition. One clear advantage is in attracting new talent – talent that has been substantially overlooked. 
Only a very small %of autistic adults are in full-time employment. Neurodiversity initiatives can help to create a more neurodiversity-aware culture in which existing neurodivergent staff feel more comfortable in disclosing, and seeking reasonable adjustments to help them be successful in their work. This offers the opportunity for HR to boost both engagement and productivity amongst the existing employee base. Meanwhile, proactive adjustments to workplaces, workspaces, hiring processes and management practices can benefit all employees – from rules on noise and interruptions in the office, to clearer job descriptions and a more inclusive approach to introducing change affecting an individual employee or a team. 
Benefits can be external, too, beyond the team and work environment. Given the prevalence of neurodivergence, it's likely to be smart to ensure customer-facing staff have sufficient awareness to take a 'moment of pause' to consider neurodiversity across all potential customer interfaces. While this is likely to vary significantly by industry, key principles remain: even greater clarity of communication, providing information in multiple formats, and making clear that your organisation welcomes neurodiverse customers are all likely to boost customer engagement and customer trust. This has the potential to broaden your potential customer base as well as solidify customer relationships and the loyalty of existing clients. 
While neurodivergent people may face their own, specific challenges in the workplace environment, or with particular tasks, they can bring unique and valuable strengths to their work.
Comments
Categories
305

Health Themes

738

Living Themes

215

Community